Guarantee Timelines
We Design, Build, & Remodel Kitchens
The kitchen is the heart of every household. Whether it's cooking a family dinner, hosting a party, or simply eating a quick breakfast, the kitchen is a space that demands flow, durability, and beauty. That's why J&J of South Jersey is committed to providing you with a practical kitchen that you'll love, day in and day out.
New Jersey homeowners have trusted J&J to remodel their kitchen and give them an amazing experience for generations to enjoy. J&J listens carefully, create and plan a functional layout, and then build your kitchen with care and expert craftsmanship.
If your kitchen is outdated and or is not functional, you can add value to your home by remodeling it and improving your everyday life. If you are looking for an efficient place to prepare meals, more seating while entertaining, or just to make your kitchen more comfortable for your family, J&J of South Jersey can make it happen.
If you want to completely renovate your kitchen or just update your kitchen`s look with new countertops and or accessories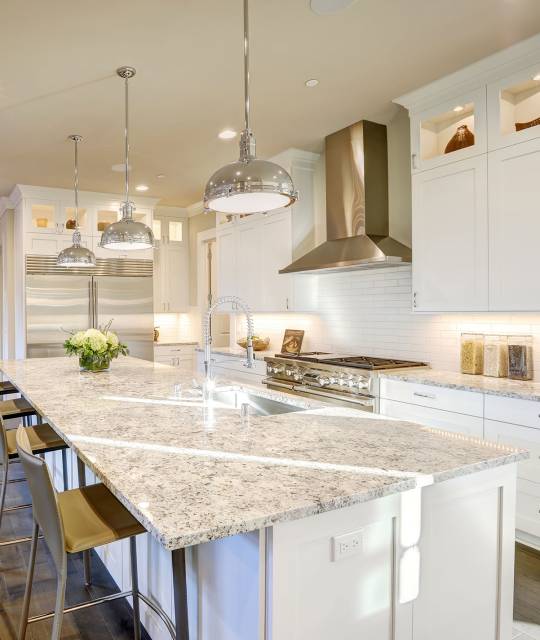 Our experienced team will create a beautiful custom kitchen that fits your needs and meets your budget. We do this by following a proven 6-step approach we have mastered over the last 20+ years.
20+ Years Experience
Why choose J&J of South Jersey?
Working with residential clients, architects, and designers, we strive to consistently offer best-in-class services while delivering unique projects on time and on budget. It's important to have a team you can trust. We are extremely proud of the work we do, but it's not just that we get the job done right, it's that we complete the job with 100% customer satisfaction. Working primarily in the Southern New Jersey area, we specialize in home renovations. Learn more about us and you'll know why a renovation by J&J is the right one for you.
At J&J of South Jersey, they know how important deadlines are to their clients.
By utilizing their professional expertise, intricate attention to detail and excellent project management skills, they are able to guarantee timelines that their clients can count on.
Whether our client wants a custom bathroom, a kitchen remodel in their current home or a custom house built from the ground up, J&J Enterprises uses only the highest quality materials. By doing so, they ensure the best results and the highest in satisfaction for our customers.
modern interiors
Impeccable Design, Build & Remodeling.